France: man armed with explosives in custody
Comments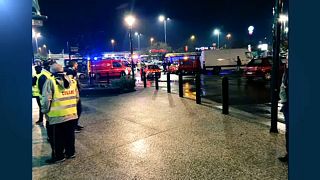 A man armed with explosives is now in custody after he surrendered himself to police in western France.
Wearing a yellow vest, the 45-year-old was demanding 'Yellow Vest' protestors be given an audience with the French President.
He gave himself up in a shopping centre's car wash in the town of Angers on the edge of the Loire Valley at around 10:40 Friday evening.
It was after six hours of negotiations with police.
The area was cordoned off and people were evacuated from the shopping centre and surrounding stores.