Spain threatens to veto Brexit agreement over Gibraltar
Comments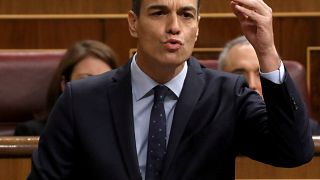 Spanish prime minister Pedro Sanchez has threatened to veto the Brexit withdrawal agreement if no changes are made over Gibraltar, a disputed overseas British territory Spain has sovereignty claims over. 
European Union negotiators will be meeting today in an attempt to clear the last hurdle before Sunday's summit aimed to endorse the Brexit deal, but Spain's eleventh-hour objections over Gibraltar mean the final text could not be ready until the last minute. 
The Spanish government wants to clarify Article 184 of the draft Brexit deal, which relates to negotiations on the future relationship between the EU and Britain, and says it is ambiguous on Gibraltar. Madrid wants assurances it can decide on the future of "The Rock" with direct talks with Britain. 
Gibraltar's Chief Minister Fabian Picardo said he's not surprised Spain has raised the issue at the last minute, saying it's a "well-known tactic" used in the past by the government.