Raw Politics: Brexit breakthrough, Aquarius migrant ship, Irish FM
Comments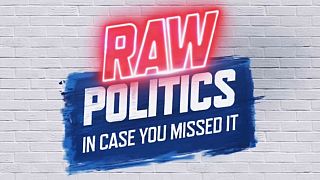 These are the best bits from this week's Raw Politics show. Take a look in the video player, above.
Brexit Breakthrough
Despite heavy criticism from fellow Conservatives, the Democratic Unionist Party and hardline Brexiteers, Theresa May successfully secured a draft declaration on future ties between the UK and EU.
However, the Gibraltar question has come to the forefront and remains a key stumbling block ahead of a planned EU summit on Sunday (November 25).
Exclusive interview with Ireland's foreign minister
Euronews' Shona Murray sat down with Irish foreign minister Simon Coveney ahead of the EU summit in Brussels. Coveney said that there is "no room to manoeuvre" on the draft Brexit deal and stressed the text cannot be reopened.
Italy orders seizure of migrant ship over "waste disposal" concerns
Italian magistrates ordered the seizure of the Aquarius migrant rescue boat run by the MSF charity over alleged waste disposal concerns and ordered the ship to be impounded.
Other topics discussed include reactions to US President Donald Trump's statements that the President of Finland had suggested that raking forests could help prevent the spreading of wildfires with guests including British MEP Charles Tannock and journalist Brian Maguire.