ISS 20th Anniversary: What impact has it had on science so far?
Comments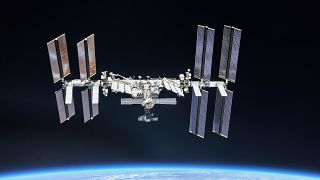 November 20, 2018 marks 20 years of collaboration on what many consider one of the greatest international projects of all time: the International Space Station.
Built, crewed and operated in partnership between the United States, Russia, Japan, Canada and Europe, the ISS has produced many memorable moments.
From its first module, Zarya, launching into low Earth orbit from Baikonur Cosmodrome (a spaceport in Kazakhstan) on board a Russian Proton rocket, to the installation of the European facility for commercial research (known as ICE Cubes) in Europe's space laboratory Columbus.
It floats 400 kilometres above the Earth's surface and circles the globe once every 90 minutes at a speed of around 28,000 km/h.
Euronews space, science and technology correspondent, Jeremy Wilks, reflects on the impact the ISS has had on science so far.
Watch the full clip in the player above.