William Goldman: 'Butch Cassidy' screenwriter dies at 87
Comments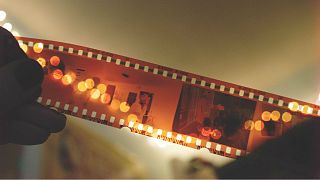 The man who brought "Butch Cassidy and the Sundance Kid", "All the President's Men" and "Princess Bride" to the silver screen has died, aged 87.
William Goldman, an Oscar-winning screenwriter, playwright and novelist, passed away in his sleep at his New York home on Friday while suffering from pneumonia and colon cancer, his daughter confirmed.
Goldman was born to a Jewish family in Chicago in 1931. He came to prominence in the sixties with hit detective film Harper (1966) starring Paul Newman.
Its success led to him receiving $400,000 (€350,000) to sell his script for Butch Cassidy and the Sundance Kid (1969) – the highest price paid for an original screenplay at the time. Despite initial lukewarm reviews from critics, the Western became the highest grossing film of the year and netted him his first writing Oscar.
In the seventies, Goldman found hits with Marathon Man (1974), and All the President's Men (1977).
Goldman also wrote the screenplay for science-fiction horror The Stepford Wives (1975), which became a cult hit in the years since, and Stephen King adaptation Misery (1986), which earned lead actress Kathy Bates an Academy Award. In 1987 he adapted his 1973 novel, The Princess Bride, into a film that achieved major cult status.
His death drew tributes from big names in Hollywood, including Princess Bride director Rob Reiner, who said the news "made me cry".
"My favourite book of all time is The Princess Bride. I was honoured he allowed me to make it into a movie," he added.
Comedy star Ben Stiller said: "William Goldman was huge part of creating some of the seminal movies of the 70s and beyond. His book on screenwriting was a touchstone for me."