Rising fuel prices — who pays the most tax in Europe?
Comments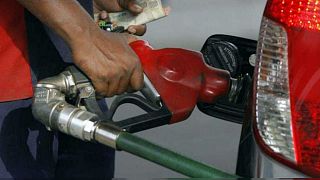 French President Emmanuel Macron is under pressure over growing fuel prices in France.
Drivers are planning to block main roads and motorways across the country on November 17, as the issue has escalated on social media with anger at rising costs.
However, Macron has insisted tax duties on petrol must rise, to promote and develop greener forms of transport.
The government's 2018 draft budget set a plan for larger carbon taxes on petrol — part of a tax on fuel paid by all consumers.
The Contribution Climat Énergie (CCE) is France's version of a carbon tax. Put together five years ago, the CCE has developed from year to year, adding pressure on the cost of fuel.
CCE was relatively unknown among French people and was planned without public knowledge at a time when the price of oil was low,
A tonne of carbon dioxide will cost €55 in France next year, which is reflected by around an additional 10 cents per litre of petrol.
However, it is the surge in the cost of oil that has added to the carbon tax's impact.
Carbon taxes are scarce in other parts of Europe. Sweden pioneered one 20 years ago, which now amounts to €120 per tonne of carbon dioxide released.
In the United Kingdom, a carbon price limit was established with the price of €20.41 per tonne.
So how do fuel prices in France compare to other countries in Europe?
Fuel prices in Europe
France comes in at number 8 in terms of the cost of petrol with taxes in Europe, with a litre of fuel coming in at €1.53, according to the European Commission.
However, without taxes, the price falls to the bottom half of the table, with a litre costing €0.58.
Denmark has the most expensive petrol without taxes at €0.67 per litre and with taxes, Italy has the highest prices costing €1.65 per litre.
At the other end of the scale, Poland, Bulgaria, and Romania had the cheapest petrol costs with taxes.
Netherlands, Slovenia and Czech Republic had the lowest petrol prices without taxes.
Sweden has the most expensive diesel in Europe with taxes, and even without taxes it's still the highest at €1.58 per litre.
Malta has the cheapest diesel without taxes at €0.57 per litre.
But while having among the lowest prices in the region, the cost of petrol remains an issue in Bulgaria.
Thousands took to the streets there on Sunday to protest rising fuel prices, and tax increases for older, more polluting cars.
More than 2,000 people waving national flags marched in central Sofia chanting "Mafia" and "Rubbish", frustrated with the rising costs.