Minister Jo Johnson quits UK government over Brexit, calls for new vote
Comments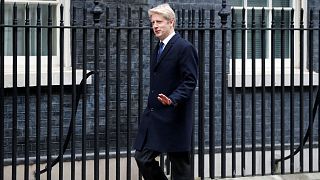 Copyright

REUTERS/Peter Nicholls/File Photo
British minister Jo Johnson, brother of Boris Johnson, has quit the UK government, calling for the public to have fresh say on Brexit.
The ex-transport minister said: "Hopes for the easiest deal in history have proved to be delusions."
Johnson said his brother Boris, who led the Leave campaign, was "as unhappy with the government's proposals as I am".
Boris said he had "boundless admiration" for Jo and that he and his brother were "at the intellectually and politically indefensible of the UK position".
The politician said what is now being proposed on Brexit will not be anything like what was promised 2 years ago.
Johnson outlined the reasons behind his decision in an article, accompanied by a video.
"We are barreling towards an incoherent Brexit that is going to leave us trapped in a subordinate relationship to the EU", he said.
Jo voted to remain in the EU while Boris was a leading Brexiteer.
Earlier on Friday, the DUP accused the Prime Minister Theresa May of breaking promises over plans to avoid a hard border between Northern Ireland and the Republic of Ireland after Brexit.
Downing Street reiterated May's commitment to avoiding a hard border.