Raw Politics: Veganism, US Midterms, EEP Conference
Comments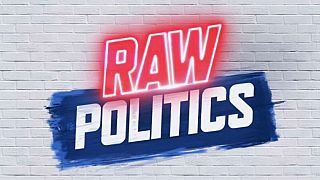 This Wednesday on Raw Politics:
Veganism
An issue has landed on the plate of the European Commission. European politicians are pondering whether food producers should be forced to label food that is vegetarian or vegan — and it is not the first time this issue has been brought to the table.
US Midterm Elections
The US Midterm Elections which occur two years after the presidential elections are always thought to be pivotal, potentially swinging the House of Representatives or the Senate.
This time, the Democrats took back the House for the first time in eight years, while the Republicans kept control in the Senate. The panel looks at what this means for Europe.
Brexit negotiations
As whispers of a deal inching closer whistle through Europe, Brexit was under the spotlight again on Wednesday after a memo was leaked to HuffPost UK which appeared to outline a timetable for how UK Prime Minister Theresa May plans to sell her Brexit deal to the public.
Other topics discussed in this episode include the EEP Convention and billionaire Bill Gate's new mission to reinvent toilet technology, with guests including The Telegraph's James Crisp, British MEP Patrick Flynn and Irish MEP Marian Harken.