EDF cannot limit nuclear energy sales to competitors - regulator
Comments
By Reuters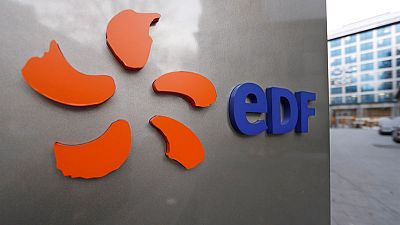 -
PARIS (Reuters) – Power demand from French utility EDF's retail subsidiaries cannot limit the amount of cheap nuclear electricity that is available for its competitors to buy, the energy regulator said on Monday.
Under the so-called ARENH mechanism, EDF's <EDF.PA> many smaller competitors have the right to buy up to 100 terawatt hours (TWh) of power – about a quarter of the state-controlled utility's annual nuclear energy output – to compensate for EDF's monopoly on nuclear production and boost competition.
In recent years, competitors have made limited use of the arrangement as market prices were below the ARENH price, which has been fixed at 42 euros per megawatt hour (MWh) since 2012.
But with market prices now around 75 euros per MWh, demand for access to the mechanism is high.
Alternative power suppliers have argued that the available ARENH volume has been limited by the demand of EDF's unit Sowee, which like other alternative suppliers offers competitive market rates rather than the regulated power tariffs offered by EDF.
Market regulator CRE said in a statement that ahead of the next ARENH auction on Nov. 21 and a new government decree reviewing the mechanism, demand for ARENH power by EDF's own retail units cannot be allowed to curtail the volumes available for other suppliers.
CRE added that it also wanted to avoid such demand driving up power prices.
"For these reasons, CRE has decided that in the case that there is more demand than the ARENH volume limit, demand from companies controlled by EDF will be fully capped for that part of the volume that exceeds the limit," it said in a statement.
However, it said EDF units could buy extra power from their parent company under the same ARENH terms enjoyed by its competitors.
The French power retail market was opened to competition more than a decade ago, but despite losing about 100,000 customers per month to new market entrants, EDF still has a market share of about 82 percent of French household accounts.
EDF's two biggest competitors are utilities Engie <ENGIE.PA> and Direct Energie <TOTF.PA>, but retailers such as Leclerc and Casino and foreign firms such as Italy's ENI <ENI.MI> are also winning market share, along with dozens of smaller electricity retail startups such as Enercoop and ekWateur.
(Reporting by Geert De Clercq; Editing by Jan Harvey)