Niger a hub for migrants travelling to and from Europe
Comments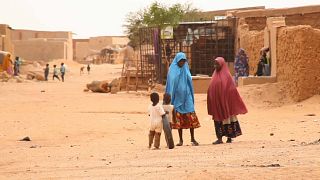 -
President of the EU Commission Jean-Claude Juncker is in Tunisia this week, where he's focusing on trade and has signed deals worth nearly 300 million euros. But migration is still top of mind — Juncker said in an interview with Euronews correspondent Anelise Borges that one of his main objectives is to listen to African leaders.
"In Europe sometimes we are taking decisions, impacting North Africa without talking to them. I didn't like this decision by the European Council to have these platforms supposedly to be located in Africa, [when] nobody talked to them. During European Council I was mentioning this- we are deciding for others. It's a humiliation for Africa that we are analysing all the relations with Africa through this migration perspective. That's the European way of lecturing others."
One of the places that's been a focus of EU migration policy is Niger in West Africa. Its shared border with Libya means that Niger is hub for migrants both trying to reach Europe, and returning from aborted journeys.
It's a crossroads where the local economy has relied in part on the money brought in through people smuggling — but recently, the local government has cracked down on people smuggling, backed by European funding. That comes at a cost for the communities whose livelihoods relied on the migration business.