Project to guarantee contracts to LBGT+ contractors is abandoned
Comments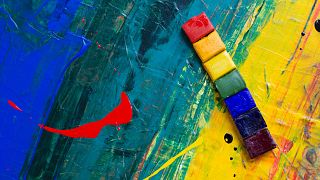 The public tender for a working space in Spain has been cancelled after a tribunal ruled it discriminated against heterosexual people.
A local governmental department for the city A Coruña launched a competition to find an organisation or individual to run a community space for LGBTQI — lesbian, gay, bisexual, transsexual, queer and intersex — people, but promised to score applicants higher if they agreed to issue 25% of its work contracts to non-heterosexual candidates.
Yet the Administrative Tribunal of Public Contracting in Galicia ruled it violated laws on public contracts.
The proceedings were launched based on an appeal filed by the Galician Association for Sexual Health (AGASEX), who took umbrage at the recruitment criteria. In their appeal, they acknowledged the Equality Department's "good intentions", but said the contest could not be legally justified since existing work regulations do not allow for positive discrimination based on sexual orientation.
They added that job candidates' sexual orientation would also be unverifiable and asking them to reveal it could be breaching rules.
In response, the local government argued the LGBTQI criteria only intended to promote the "social integration of members of vulnerable groups" and was not mandatory, but could not convince the tribunal to rule in their favour.
Following the case, AGASEX told Euronews: "We have been working in the defence of sexual and reproductive rights since 1991 in the autonomous area of Galicia and collaborating with all kinds of public bodies, institutions, entities and associations, educational centres, and fighting for a real equality of all people, without interfering in their orientation, nor sexual identity."