Erdogan says Khashoggi murder appears to have been planned in advance
Comments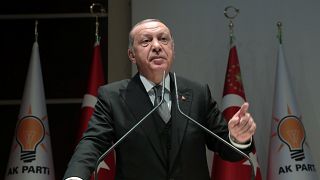 Turkish president Recep Tayyip Erdogan has indicated that he believes the murder of writer Jamal Khashoggi was pre-planned, and not the result of a spontaneous fight as the Saudi Arabian authorities have indicated.
He said:
The movements of Saudi nationals around the time of the killing indicate a level of planning

Evidence including CCTV recordings was removed from the Saudi consulate

Diplomatic immunity should not shield the killers

The Saudi authorities should identify a local person said to have been involved

Blaming intelligence officers alone will not be enough to satisfy the international community

Any trials should take place in Turkey
Khashoggi was killed in the Saudi Arabian consulate in Istanbul after entering to collect some documents on October 2.
Speaking to his country's parliament, Erdogan described the killing as "savage" and questioned the delay in allowing investigators access to the building following Khashoggi's disappearance as well as the continuing absence of the writer's body.
He also suggested that the trials of 18 Saudi nationals suspected of involvement should take place in his country's courts, even though the crime took place on Saudi territory.
"It appears that the squad who planned and executed the murder had been informed of Jamal Khashoggi's visit. The fact that some consulate personnel went back to their country in a hurry indicates the preparations were made there," he said
According to Erdogan, a team of three people from Saudi Arabia arrived in Istanbul the day before the killing and on subsequent days a clean-up operation involving removing of CCTV footage took place.
Khashoggi was close to members of Erdogan's administration and had instructed his fiancée to contact senior Turkish officials if he failed to return from his appointment at the consulate.