EU Summit & Brexit: no major break-through
Comments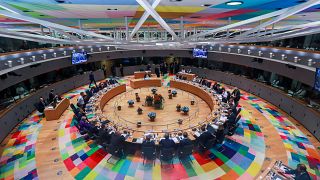 The European Union and Britain have given themselves a few more weeks to break the deadlock in their Brexit talks.
President of the European Commission, Jean-Claude Juncker says the EU is ready to extend the Post-Brexit transition period.
Jean-Claude Juncker, President of European Commission says, "This prolongation of the transition period probably will happen, that's a good idea, it's not the best idea the two of us have but I think that this is giving us some room to prepare the future relation in the best way possible".
Donald Tusk President of European Council says, "What I feel today is that we are closer to final solutions to the deal but it's maybe more of an emotional impression than rational one but as you know emotions matter also in politics"
But Britain's Prime Minister, Theresa May says she wants to focus on a solution to the Northern Ireland border issue rather than thinking about an extension period.
Theresa May, UK Prime Minister says, "What we are not doing, we are not standing here proposing an extension to the implementation period. What we are doing is working to ensure we have a solution to the backstop issue in Northern Ireland"
Both the EU and Britain want to avoid a 'hard border' between Northern Ireland and Ireland. But this issue is causing a major stumbling block in finalising any Brexit deal.