'Saving lives is not a crime' — Javier Bardem on Mediterranean migration crisis
Comments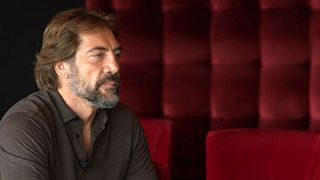 Actor Javier Bardem has a strong message for Europe — stop persecuting NGOs that are trying to save migrants in the Mediterranean.
"Saving lives is not a crime," he told Euronews' Javier Villagarcia. "Saving lives is a human right and they (NGOs running rescue ships) are giving those migrants that are sinking in the oceans the right to live."
Bardem singled out Proactiva Open Arms, a Spanish NGO devoted to search and rescue at sea, as one such organisation that had his support.
He was one of the celebrities that attended a Madrid event in May 2018 to support the NGO.
The actor said some "very conservative European governments" were looking to blame the rescue operations for migration issues, which he said has to stop.
The Spaniard's commitment to human rights is not recent. In 2012, he starred in a Doctors Without Borders campaign and in 2014, along with his wife Penelope Cruz and filmmaker Pedro Almodovar, he signed an open letter denouncing Israeli military action in Gaza.
Bardem made the comments while attending Lyon's Lumière Festival where he is expected to discuss his stellar acting career.