Briton shot dead by hunter in France
Comments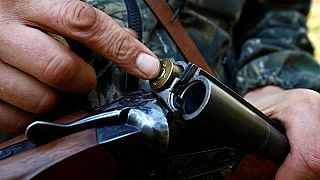 A British man was killed after being shot by a hunter in the French Alps, authorities announced on Sunday.
The name of the victim has not been released but he is believed to be a 34-year-old restaurateur implanted nearby. He was shot on Saturday in Montriond, an alpine municipality in eastern France on the border with Switzerland, at approximately 6pm local time as he was cycling through a wooded area.
"We are in contact with the local authorities about the death of a British man in France, and we are providing assistance to his family," the British Foreign Office said in a statement.
The hunter, a 22-year-old man, was hospitalised to receive treatment for shock.
An investigation has been launched by the local prosecutor's office.
The French hunting season started phasing in across the country in late August. One person has already died due to a hunting accident in Gironde, south-west France.
In the 2017-2018 hunting season, 113 accidents were recorded, 13 of which were fatal, according to the authorities.