Big guns of surrealism on show as Pompidou Centre lends works to Pisa
Comments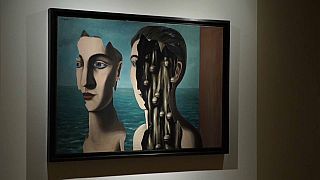 Some of the biggest names in Surrealism are on show in Pisa's Palazzo Blu.
An exhibition entitled "From Magritte to Duchamp. 1929: the Great Surrealism from the Center Pompidou" includes some 100 works from the likes of Dali, Miro, Picasso, Magritte and Man Ray.
Many pieces are on loan from the Pompidou in Paris, some of them for the first time in Italy.
The Surrealist movement was founded in 1924 in Paris by poets André Breton, Philippe Soupault and Louis Aragon, and was described in the Manifesto of Surrealism as a "psychic automatism in its pure state, by which one proposes to express - verbally, by means of the written word, or in any other manner - the actual functioning of thought."