Raw Politics: interpreting Brussels' relative silence over Brexit
Comments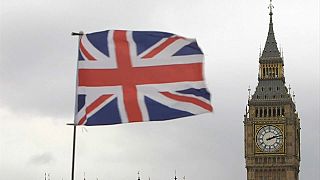 Europe's chief Brexit negotiator Michel Barnier briefed Commissioners today on the state of negotiations.
The update comes one week before European leaders gather in Brussels for the EU Summit.
Many hope to have a deal - or at least break the deadlock - by then.
But there were few hints about progress today; no word on either a breakthrough or a breakdown in Brexit negotiations.
Tesa and Darren discuss what could be behind this relative silence with Eszter Zalan, a reporter from EUobserver and British MEP with the Socialists and Democrats Catherine Stihler.