Google to measure pollution levels in Copenhagen
Comments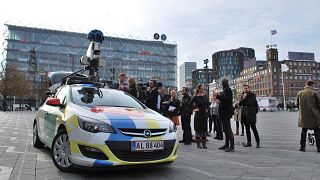 Copyright

City of Copenhagen press office
Google is to measure Copenhagen's air quality in a bid to map out pollution in the Danish capital.
The partnership between the US tech company and the city of Copenhagen is meant to help the city's authorities devise a plan for cleaner air measures, said Mayor Ninna Hedeager Olsen and Google Denmark's director Malou Ammund in a statement.
The project, launched on Tuesday and set to last until 2019, aims to make local residents more aware of highly polluted areas.
Copenhagen's city council cited a study by the National Centre for Environment and Energy, which estimated that in 2013 around 550 local residents died prematurely from air pollution, for their partnership with Google.
"Advanced air quality measurements equipment" strapped to vehicles will deliver a block-by-block map of air quality that will be distributed to scientists, the city council, and the public via interactive maps to make them aware of the most populated parts of the city, said the press release by the city council.
"This will bring Copenhagen to the forefront by ensuring the best possible air quality and giving citizens information about one of the subjects that concerns them most," said Hedeager, an elected member of the municipality's urban planning committee with the Red-Green Alliance party.
"The very heart of Google is to collect information and make it available and useful to the public. Air View is a great example of how this can help reduce pollution and make a meaningful impact on people," said Aamund.
Researchers and politicians will use the data collected by Google cars to plan better air-quality measures.
Copenhagen is the second European city to partner with the technology giant to measure pollution levels after London.