People who don't stand for national anthem in Montenegro could soon be fined €2,000
Comments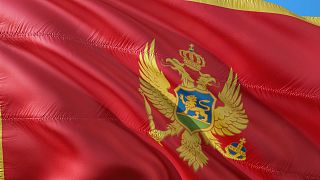 People in Montenegro who don't stand up for the national anthem could soon be fined up to €2,000 under new legislation put forward by the government.
The draft legislation amending the Law on State Symbols and the Statehood Day of Montenegro was passed by the cabinet last week.
"A fine of €300 to €2,000 will be imposed on a natural person if they do not rise during the performance of the anthem," the government said in a statement.
Many Montenegrin Serbs have refused to recognise the song "Oh, bright dawn of Montenegro" as the national anthem since it was adopted in 2004.  
The song was re-written by Sekula Drljevic, the founder of the Montenegrin independence movement who collaborated with the Italian occupation during World War II, which did not include references to Montenegrins as Serbs. 
The country's mainly pro-Serbian opposition parties refuse to stand when the song is played in parliament, and have long fought for it to be changed.
Some social media users criticised the draft law, which they said sought to interfere in what should be a personal decision, while others said failing to stand for the anthem was disrespectful.
Other changes proposed in the controversial legislation include an obligation to keep the national flag permanently on display on public institutions.