Daphne's sister wants Europe-wide action to stop journalist murders
Comments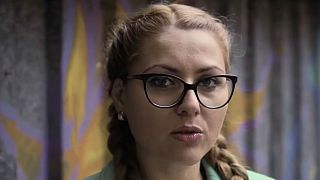 Europe must act together to stop the murder of journalists investigating corruption, the sister of one of those killed has said.
Viktoria Marinova became the latest investigative reporter to be killed when she was found dead in Bulgaria over the weekend.
Now Corinne Vella, sister of murdered Maltese journalist Daphne Caruana Galizia, has told Euronews countries need to work together.
"Viktoria Marinova's murder is the third in an EU country in less than a year," she told Euronews.
"When my sister, Daphne, was assassinated on 16 October 2017, the fear was that it could happen again unless European countries acted together.
"Only four months later, Jan Kuciak and Martina Kusnirova were killed. Viktoria, Jan, and Daphne had all investigated corruption.
"You can't fight transnational crime through national mechanisms alone, and journalists cannot be properly protected by the national authorities they investigate.
"We can no longer ask if another journalist will be killed, but when.
"Transnational corruption needs transnational solutions. And that means we need transnational protection for journalists who investigate and expose it."