Protesters rally against 'machismo' court system in Porto
Comments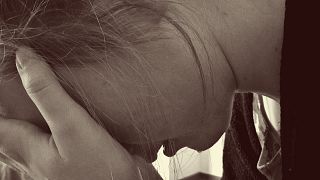 Several hundred protesters gathered in Porto on Wednesday night to rally against the country's 'patriarchal' court system after a judge upheld a suspended sentence for two men accused of raping an unconscious woman in 2016, saying she seduced them.
Feminist groups gathered with banners that read: "Live. Free. United. End macho justice."
Marchers were upset after local media published an article about a ruling made in June 2018 to uphold a suspended four-and-a-half year prison sentence for two men who worked at the Vila Nova de Gaia nightclub. The men offered a 26-year-old woman complimentary drinks and subsequently raped her while she was unconscious.
The case sparked outrage, with activists calling the ruling as a sign that the justice system protects rapists, not victims.
One mother who showed up at the march said it was her "mission" to be at the march and wanted to set an example for the younger generation, she told Politico.
The victim reported the incident to Porto police afterwards and the men subsequently were arrested and in pre-trial detention between February to June 2017. After, they were under house arrest until February 2018, when they were tried and sentenced. After, the prosecutor appealed, and in June 2018, a new court hearing upheld the original sentence.
The latest ruling stated: "The guilt of the defendants lies in the middle of the night, at the end of a night with plenty of alcohol, an atmosphere of mutual seduction, not premeditation. In the practice of the facts, illegality is not high. There is no physical damage (or if there is it's minimal) or violence."
"Adulterous Woman"
A year ago, another ruling by the Court of Appeals in Porto also caused controversy in the country, justifying the aggression suffered by a woman because she had committed adultery.
The ruling made references to the Bible and a 1886 civil code to justify the aggressions suffered by an 'adulterous woman' at the hands of her ex-husband and former lover, according to Spanish news agency, EFE.