Trump administration proposes more curbs to immigration
Comments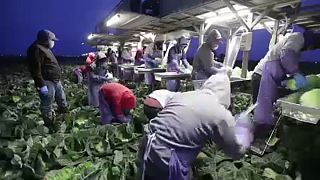 The Trump administration is considering penalising the applications of immigrants who have received, or are likely to receive, social assistance such as food stamps and Medicaid.
The proposal was put forward by the Department of Homeland Security on Saturday and there'll now be a two month public consultation period before it comes into force.
The government reckons it will affect around 382,000 immigrants seeking permanent residency status every year.
Undocumented migrants, those that entered the United States illegally, aren't eligible for any kind of social assistance, so it won't affect them.
According to data presented in previous draft versions of the proposal, foreign-born Americans turn to social assistance at almost the same rate as native-born Americans.
It's just one of many moves by the Trump administration to make migration to the United States more difficult.