'Iceberg tourism': Newfoundland's new-found livelihood
Comments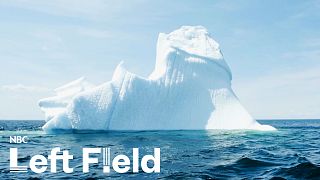 If you make your living at sea, you take what the sea gives you.
Derm Hickey used to be a fisherman, earning his living in the seas around Newfoundland, a large island off north-east Canada with a raw, savage natural beauty. But overfishing - first of cod, then shrimp, then crab - forced Derm to look for an alternative profession.
The answer came in the form of tourism, thanks partly to the warming of the ice caps. People, and perhaps most unexpectedly Instagram-inclined millennials, were coming in significant numbers to see Newfoundland's growing crop of icebergs.
Once again, the sea was giving back to those in Newfoundland who depended so much on it.