Euro zone should take next steps to complete banking union - Germany's Scholz
Comments
By Reuters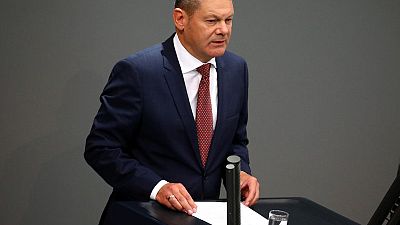 -
BERLIN (Reuters) – German Finance Minister Olaf Scholz said on Wednesday that euro zone governments should agree this year on next steps for completing their banking union in order to make the single currency bloc resilient for the next crisis.
"It would be a big pity if we wouldn't have established all the instruments necessary when it happens," Scholz said during a panel discussion on the future of Europe in Berlin.
"So I'm absolutely sure that we do not have time and it would be a great progress if we would succeed this year with the most important steps, the next steps for the banking union and to agree on the ones that have to come afterwards," he added.
(Reporting by Michael Nienaber; Editing by Noah Barkin)