Jeff Bezos launches 1.4 billion euros charity fund
Comments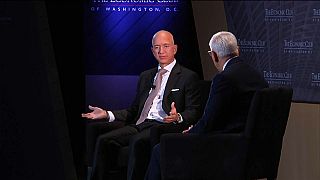 Amazon CEO Jeff Bezos has announced 1.7 billion euros philanthropic fund.
The worlds richest man said the Bezos Day One Fund would fund existing organizations that aid homeless people. In addition, it would build a network of schools in low-income communities.
Bezos is estimated to be worth more than 140 million euros has come under fire for his lack of philanthropic work.
The 54-year-olds philanthropic pledge is still far exceeded by other billionaires like Microsofts' Bill Gates and Facebook's Mark Zuckerberg