Toyota invests €427 million in Uber
Comments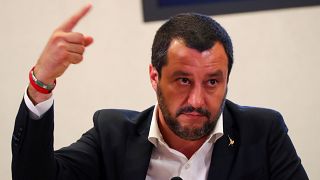 Japanese carmaker Toyota will invest a whopping €427 million ($500 million) in Uber as they work together on self-driving cars.
The two companies aim to deploy new technology across Uber's ride-sharing network from 2021. The partnership is widely seen to be lagging behind its competitors.
The deal also breathes new life into Uber's self-driving business which has been in a state of flux
In March, a self-driving Uber vehicle killed a pedestrian in the southwestern U.S. state of Arizona. The company has since removed its robot cars from the road.