Madrid to open LGBT-friendly retirement home
Comments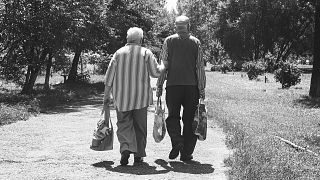 Copyright

Pixabay/Pavlofox
Thanks to one man's eight-year campaign, Madrid is set to open Spain's first LGBT-friendly reitrement home for the elderly before the end of the year.
LGBT activist Federico Armenteros believes it could also be the first publicly-funded centre of its kind in the world.
Armenteros, who is gay, pushed for such a facility to be made available after he found himself ostracised by other residents in a retirement home he used to live in.
"They started to steer clear of me and insult me," the septuagenarian said in a 2011 interview.
"They called me 'queer' and it made me feel awful. My room has two beds but no-one wants to share with me. So I'm alone and it's bad."
Armenteros heads the Madrid-based December 26th Foundation, which honors the same date in 1978 when a law criminalizing homosexuality in Spain was repealed.
"There are some people who are now 80-years-old and have never experienced the freedom of the LGTB movement because it didn't exist until 2005, when same-sex marriage law saw homosexuality removed from the criminal code," Armenteros told La Vanguardia last month.
"Something had to be done so that these people could live out their last moments with as much dignity as possible.
"Data shows that there are an estimated 160,000 people over 65 (in Spain) who describe themselves as LGBT and want to live out their lives 'in a place of respect'."
An existing property in the southern Villaverde district of Madrid will form the retirement home, which will be funded by the city's regional government and managed by Armenteros' charity.
It will house 66 permanent residents and 30 additional people in an adjacent day centre.