Italy threatens to suspend EU funding over migrant issue
Comments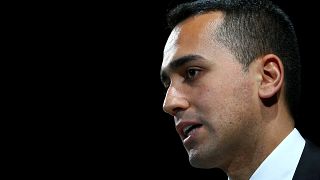 Italy's deputy prime minister said he would take a hard line with the European Commission if there is no progress in a Brussels meeting on Friday over the redistribution of migrants being held on a coast guard ship in Sicily.
Luigi de Maio used social media and TV on Thursday to tell the Italian people that a soft line is not working and that the government could even withhold EU funding over the issue:
"If the European Union obsesses with this attitude, if tomorrow nothing comes out of a European Commission meeting on redistributing migrants from the Diciotti ship, the 5-Star party and I will not be willing to give 20 billion euros each year to the EU."
Italy has recently been mired in a diplomatic spat with Malta over where the vessel Diciotti should disembark the 150 migrants. Malta will be one of the countries at the meeting in Brussels. Migration has become a heated issue within the EU as the Mediterranean countries call on other member states to do more to help.