Merkel shares much of Maas ideas on how to counter U.S. policies
Comments
By Reuters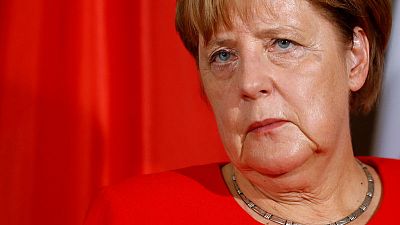 -
BERLIN (Reuters) – German Chancellor Angela Merkel's government shares many of the views expressed by Foreign Minister Heiko Maas in an article where he called for more European unity to counter U.S. policies disliked by the bloc, her spokesman said on Wednesday.
"The article by minister Maas conveyed much of what constitutes the common stance of the government towards the United States," Steffen Seibert said during a regular government news conference.
"In his personal article he presented observations that are preoccupying the government – namely stronger European unity and the question of Europe taking on more responsibility. There is a lot of agreement there."
A foreign ministry spokeswoman said Maas' article in the Handelsblatt business daily was intended to stir a debate on relations with the U.S., including how to European powers can keep the nuclear deal with Iran alive after the U.S. pulled out.
(Reporting by Joseph Nasr; Editing by Madeline Chambers)