Watch: Herd of cows aid police to catch fleeing suspect
Comments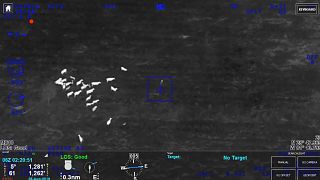 This is the moment a herd of cows aided police to catch an escaping suspect in Florida.
The female evaded the police on foot after crashing a stolen SUV into a ditch on August 5. 
With a sheriff's helicopter in pursuit of the woman, the police were helped with an unlikely intervention when approximately 20 cows chased her towards a nearby road.
While capturing the scene on video, a member of the helicopter crew noted that "the large group of cows following her" gave a "good visual". 
"They're literally following her and chasing her," a crew member said to the officers below.
The helicopter crew was able to direct the police on the ground, who waited for her to emerge from the field before arresting her. The female was one of two suspects, with a man being arrested in the field after escaping the crashed SUV.