Turkish Lira plummets leaving the Euro struggling
Comments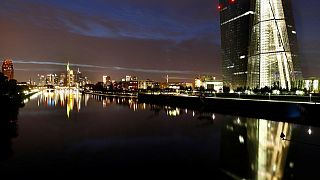 The Euro sank to its lowest levels in over a year on Friday with investors dumping their eurozone shares.
The currency fell 0.6% to around $1.142, with the European Central Bank increasingly concerned about Spain, Italy and France being so exposed to Turkey's spiralling currency.
The Lira plunged 7% on Friday, its biggest one-day fall since its 2001 financial crisis, sending tremors through emerging markets and dragging down other currencies.
But Turkey's defiant government showed few signs it's ready to take decisive steps to stabilise its economic health.
Elsewhere, anxiety over emerging market assets sent Britain's FTSE 100 tumbling on Friday, as Turkey's crisis deepened alongside losses for Russia's rouble, pulling other exposed stocks down.
Throughout this Summer, global foreign exchange markets have been dominated by international politics, from US sanctions on Russia and Turkey to rising tensions in the Middle East and Europe.