Italian sisters claim direct heritage to Mona Lisa
Comments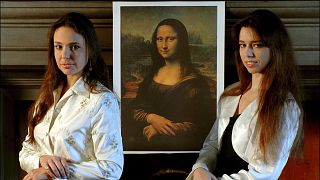 Natalia and Irina Strozzi believe they are the direct descendants of Leonardo Da Vinci's most famous muse, the woman behind TheMona Lisa.
After learning about their connection to the woman, which was then just a family legend, a family friend and historian went on a fact-finding mission to uncover the sisters' family tree to see if there was any truth to the myth.
"And from that moment, it came to us that actually, we are connected to one of the most known women in the world," Irina said.
It has been widely believed that Mona Lisa was Italian noblewoman, Lisa del Giocondo, whose husband Francesco, a silk merchant, commissioned Da Vinci to make the portrait in the early 16th century. It was the Italian renaissance painter's best-known artwork, and has been on permanent display at the Louvre Museum in Paris for more than 200 years.
Watch the Strozzi sisters' story in the video player above.