Germany debates the return of national service
Comments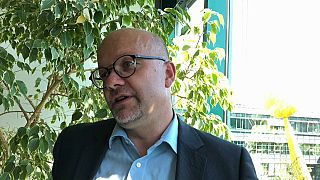 Seven years after it was abolished, Germany is once again debating the topic of compulsory military service.
The issue has been reignited by members of the conservative CDU Party ahead of October's election.
They have suggested holding a referendum on the issue to see what voters think. 
The discussion follows concerns about the military service being unable to find sufficient numbers otherwise. 
The federal government has responded by saying it has no plans to re-introduce compulsory military service at this stage. 
Fritz Felgentreu, defence policy spokesman of the SPD parliamentary group, said he foresaw substantial legal difficulties because forced service is illegal under European law. 
,