Brazil's Workers Party names jailed leader as presidential nominee
Comments
By Associated Press and Reuters with NBC News World News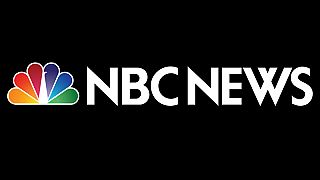 SAO PAULO, Brazil — The Workers' Party in Brazil officially named jailed former President Luiz Inacio Lula da Silva on Saturday as its nominee for the country's top job in October's election.
Delegates of the left-leaning party confirmed da Silva, who served two terms as Brazil's president between 2003 and 2010, with enthusiastic approval at a convention in Sao Paulo.
The former president is likely to be barred by Brazil's electoral court, though.
Since April, the former president has been jailed on a corruption conviction, but he denies any wrongdoing and claims he is being politically persecuted.
Da Silva leads polls for the office by a large margin, and surveys show voters would lend their support to another Workers' Party candidate if he cannot participate.
The party is not expected to name his running mate until Monday.
In a recorded message to the convention, da Silva said that "it is those that sentenced me that are jailed in a lie."
"Brazil needs to restore its democracy, find itself and be happy again," he said. "They might lock me up, shut me up, but I will keep my faith in the Brazilian people."
His nomination adds a further degree of uncertainty to what is already Brazil's most wide-open election in decades.
At least eight other parties held conventions on Saturday, largely ratifying expected presidential tickets or backing allied parties' candidates.
Conservative Geraldo Alckmin and centrist Marina Silva are polling second and third behind far-right candidate Jair Bolsonaro in early polling that excludes Lula.
Alckmin, who lost to Lula in 2006, said 14 years of Workers Party rule had left Brazil 13 million unemployed in a sputtering economy suffocated by an oversized government.
"Nobody tolerates a state infested by corruption anymore. We are going to unlock the economy by downsizing the state," he told the center-right Brazil Social Democracy Party (PSDB)convention in Brasilia.