Michael Manley takes the helm at Fiat Chrysler
Comments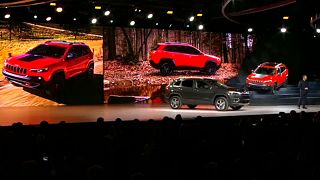 Car giant Fiat Chrysler has announced Michael Manley as its new boss. 
The 54 year old takes the helm after eight years running the group's profitable Jeep brand.
Under his charge, sales of the utiltiy vehicle flourished.
Manley will need to boost production of 4X4s and catch up in the electric cars market to keep the world's seventh-largest carmaker competitive.
He replaces 66-year-old Sergio Marchionne, who stepped down due to health reasons.
Marchionne was a tenacious and well-respected business leader and Manley's main task now will be how to make the business more profitable.
He says he won't undo Marchionne's work, but Fiat is ailing in Europe, as is Chrysler in the US.
Marchionne rescued Fiat and Chrysler from the brink of bankruptcy and erased all of the brands' debts.