Air traffic restored in Belgium as technical glitch fixed
Comments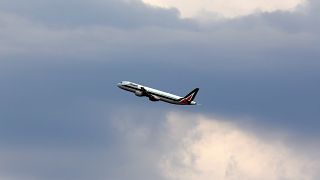 The technical glitch that halted air traffic over Belgium has been resolved, a spokesman for Belgium's air traffic control centre told Euronews.
"The system is running again and it will take a maximum of two hours for operations to go back to normal," he said, adding that there are a lot of planes waiting to depart. 
Belgium's air traffic control centre, Belgocontrol, closed off all air traffic over Belgium on Thursday as they dealt with a technical glitch in its data system of the air safety control centre.
Belgocontrol executed a "clear the sky" operation until the issue was fixed.
Belgocontrol operates flights in Belgium's lower airspace (below 7,500) all flights above that level are handled by eurocontrol. 
Brussels international and Charleroi are the biggest airports in Belgium.