US-China trade tensions escalate
Comments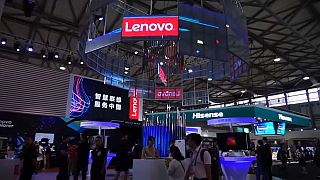 The US and China are heading towards a trade war after President Donald Trump went ahead with his threat to impose tariffs on Chinese goods.
Trade between the two countries "has been very unfair, for a very long time," Trump said. "This situation is no longer sustainable."
Within minutes China said it would respond.
"China is unwilling to have a trade war, but the Chinese side has no choice but to strongly oppose this, due to the United States' myopic behaviour that will harm both parties," the commerce ministry said on its website on Friday.
Trump said the US would impose a 25 per cent tariff on $50 billion of goods from China related to intellectual property and technology. He pledged further levies if China retaliates.
China's Commerce Ministry said the measures harm the interests of both countries and disrupt world trade.