UK PM promises timely vote on Heathrow
Comments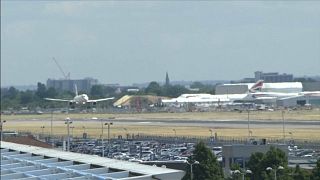 After decades of delays amid opposition to the opening of a third runway at London's Heathrow airport, Prime Minister Theresa May has promised lawmakers a timely vote on the expansion.
Earlier this week, Transport Secretary Chris Grayling gave the project the green light paving the way for lawmakers to vote on the issue within 21 days.
Heathrow is Europe's busiest airport.
It's hoped the third runway will be operational between 2025 and 2030, and will increase the airport's capacity from over 85 million to 130 million passengers per year.