Tributes pour in for popular designer Kate Spade after police announce her death
Comments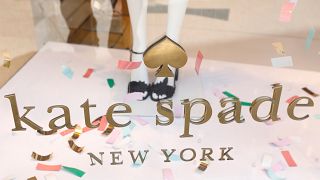 The fashion world is mourning the death of designer Kate Spade who was found dead in her New York apartment yesterday.
Police are treating it as an apparent suicide.
Spade was a designer of clothes, shoes, and jewellery, but was best known for her accessory line. She co-founded Kate Spade Handbags in 1993 with husband.
Tributes have poured in from loyal clients including Chelsea Clinton:
Actress Jameela Jamil said Spade had been a brilliant role model.
Members of the public were also saddened.
"I think its tragic and my family over her we have so many of her items it's horrible it really is," said one loyal customer.
Spade, 55, hanged herself and was found by her housekeeper at her home on Park Avenue, Manhattan.