World economy returns to pre-crisis levels as unemployment drops, OECD reports
Comments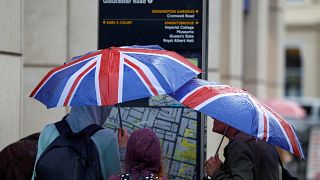 The Organisation for Economic Co-operation and Development (OECD) has released its latest economic outlook. It says global growth will be around 4% in 2019 and there will be a modest rise in GDP for some Eurozone countries next year.
The predictions put the world economy back on the growth rates it achieved before the financial crisis.
"The economic expansion is set to continue for the coming two years, and the short-term growth outlook is more favourable than it has been for many years," said OECD Secretary-General Angel Gurria
Unemployment in the world's most developed countries is set to hit its lowest level since 1980.
As growth in China slows, India will see its economy accelerate, hitting a rate of 7.5% by 2019, according to the organisation which represents 35 of the world's most economically-advanced nations.
Nevertheless, oil prices, which have risen sharply in recent months, and international trade, facing threats of higher barriers, pose risks to the outlook, the OECD reported.
For the United Kingdom economic growth is to remain modest at 1.4% in 2018 and 1.3% in 2019 due to "high uncertainties about the outcome of Brexit negotiations". It's not the only warning over Brexit the OECD gave, the report added Brexit negotiations should aim to preserve "open trade" with the European Union and growth has been "held back by Brexit-induced economic uncertainty".