Spain to review law on sexual offences
Comments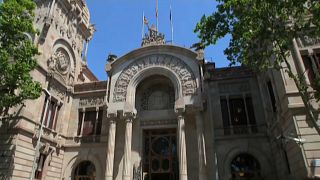 The Spanish Government has said it will review the laws surrounding the definition of sexual violence.
After mass protests were held against the sentences handed down to members of the so-called Wolf Pack gang, government spokesman, Íñigo Méndez de Vigo, told reporters that senior politicians were concerned that the verdict was not recognised as rape.
"It is evident that any changes to the law must be done calmly, but it must be done," he said.
"We must have all the political parties together and this will happen. It would clearly be a change to an organic law."
The magistrate, Montserrat Comas, who is the former president of the Observatory of Gender Violence, agrees that the case is about violation and not simply about abuse.
She said: "As I see it, it is clear that there was intimidation because there was a fundamental power of 5 men who were more than 10 years older than the 18 year-old girl.
"They cornered her in a very small room in an area from where it was impossible to flee and therefore I disagree that this is only sexual abuse.
"This is an abuse of power that should have been understood by the magistrates. There was intimidation and therefore sexual assault or rape."
The five members of the Pack have been sentenced to nine years in prison for sexual abuse.
The public prosecutor's office has said it will appeal the verdict.