Space X launches NASA planet hunter
Comments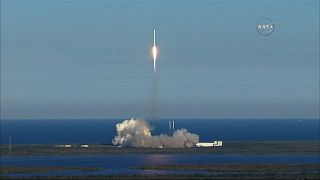 A Falcon 9 rocket has blasted off from Florida on SpaceX's first high-priority science mission for NASA.
The Transit Exoplanet Survey Satellite or TESS was successfully put in orbit after a two-day delay due to a glitch found in the launch vehicle's guidance-control system.
TESS's mission is to find thousands of new worlds beyond our Solar System. It will survey a swathe of stars, hoping to detect worlds that might be capable of harboring life.
Tess will compile a catalogue that other telescopes can then focus in on for more detailed analysis.