'Little enquiry' letter by anti-immigrant AfD links severe disability with immigration
Comments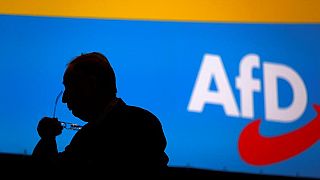 Copyright

REUTERS/Hannibal Hanschke/File Photo
A "little enquiry" by German MPs of the right-wing populist Alternative fuer Deutschland (AfD) linking severe disabilities with marriage inside the family has spread like wildfire on social media.
In a letter addressed to the government, and titled "Little enquiry", the lawmakers compared figures from 2015 and 2013 of the number of people living with severe disabilities. According to the authors, the numbers increased by 0.9% over the two years. Of the overall figure 2% were children and teenagers.
Disabilities were caused "among other things, by marriage inside the family", the letter said. It also cited a British study, according to which numerous child deaths could have been prevented by putting an end to incest.
The authors requested information about how the numbers of people living with severe disabilities had changed, in how many cases incest was deemed as cause of a disability, and how many of the cases were found in migrant families.
The letter was published on Twitter by Sven Lehman, an MP for left-wing environmentalist party B90/Die Gruenen, who commented: "Just as you thought it can't get any more disgusting, the AfD links severely disabled with incest and then migration. My breakfast is coming back up."
Nicole Höchst, one of the signatories of the letter, took to Facebook to respond to the "extreme media echo". "According to a variety of media reports, marriage inside the family, especially between first cousins, is most widespread among migrants from Arab and African regions. [...] Although the increased risk has been scientifically proven, unfortunately one searches to no avail for the data on the actual number of such cases in Germany in media reports. The aim of the enquiry was to establish whether there is even a need for action."