US sees stronger economic growth
Comments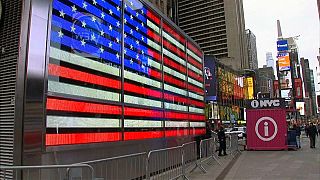 Good news for the US economy as the fourth quarter saw the biggest gain in consumer spending in three years.
And economic growth was stronger during the final three months of 2017 than earlier estimated.
The economy increased at a solid 2.9 percent annual rate, a sharp upward revision that caps three straight quarters of healthy growth.
The Trump administration is hoping the economy will accelerate further this year, aided by sizable tax cuts and increased government spending.
The president often points to the pick up in growth last year as evidence his economic program of tax cuts, deregulation and stronger enforcement of trade deals is already having a positive impact.