Families of Kemerovo fire victims demand answers from officials
Comments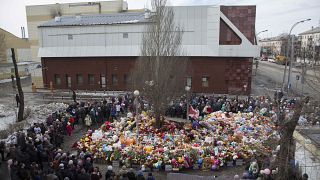 The level of anger among residents is still very high after yesterday's rally in the Siberian city of Kemerovo. People are demanding explanations from the authorities about Sunday's shopping centre fire that left at least 64 people dead, many of them children. Many are calling for the resignation of the Regional Governor, Aman Tuleyev.
Since coming to prominence in 1989 Tuleyev has served as the region's head of transport and communication as well as the Kemerovo railway system. A former Russian presidential candidate, he was elected governor of Kemerovo in 1997.
Tuleyev is political survivor, even managing to keep his post after the Raspadskaya coal mine explosion in 2010 that killed 66 workers.
Tuleyev and deputy officials have suggested that protests against them are being hijacked by opposition supporters hungry for publicity, calling them "troublemakers."