Police spies helped create employee 'blacklist' for UK companies, force admits
Comments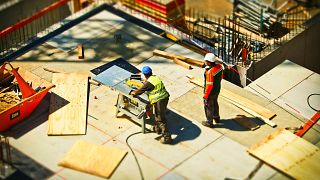 Workers who complained of safety violations were reported by police spies and prevented from getting another job in the construction industry, an investigation has uncovered.
Richard Martin of the Metropolitan Police admitted that allegations workers were put on a 'blacklist' used by building firms to vet staff had been "proven".
It came in response to a complaint filed by the Blacklist Support Group (BSG) to a police regulator in 2012.
Deputy assistant commissioner Martin said in a letter to the BSG: "Allegation: Police, including Special Branches, supplied information that appeared on the Blacklist, funded by the country's major construction firms.
"The report concludes that, on the balance of probabilities, the allegation that the police or Special Branches supplied information is 'proven'."
Despite the admission, no further action will be taken against the officers involved until a public inquiry has concluded, the Met said in a statement.
The blacklisting scandal erupted in 2009 after a government regulator dispatched investigators to raid offices belonging to The Consulting Association in Droitwich, Worcestershire. Inside, a handwritten database containing information on 3,212 workers was discovered. It had been used by over 40 construction companies to vet prospective staff.
Many were logged for raising safety concerns and were subsequently denied future employment. The blacklist also included details of workers' political views, competence, and trade union activities.
BSG secretary Dave Smith said the Met's confession "vindicated" their quest for the truth.
"When we first talked about police collusion in blacklisting, people thought we were conspiracy theorists," he said in a statement, adding: "If it's happening in construction, the very same thing will be happening in other sectors."
Millions of pounds in compensation were paid out in civil suits in the years after the blacklist was exposed.
Among those that filed was trade union Unite, which secured a £10 million (€11.4 million) payout from building firms for 256 workers in 2016.
A Unite representative said the revelation that police spied on construction employees and fed information to blacklisters had "major implications for blacklisting legal cases."
Assistant general secretary Howard Beckett added: "[We] will be urgently consulting with our legal experts to identify exactly how we can take appropriate legal action on behalf of our members whose lives were ruined due to the activities of the police."