How about a life-sized cake-alike of your loved one?
Comments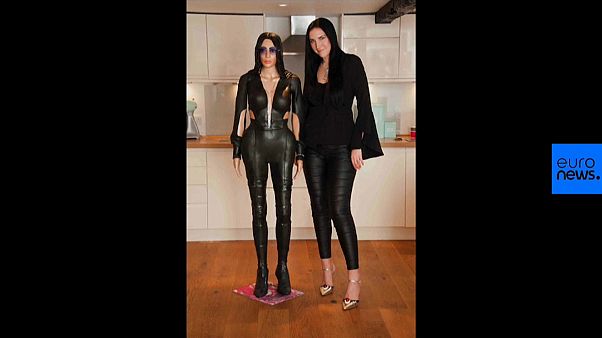 If you have more money than you know what to do with, then read on.
British fashion designer Debbie Wingham first made waves in 2012 by creating the world's most expensive garment.
Now she is breaking the internet with the world's most expensive wedding cake and a six-foot Kim Kardashian cake-alike.
"I swapped fabric for fondant and haute couture for cake artistry three years ago, it sort of happened by chance," says the self-taught designer from her London workshop, "although it was never planned to be a 'world's most expensive'."
Earlier this year, Debbie produced the 'Million dollar Arabian bride', a six-foot wedding dessert adorned with £48.5 million (€55.5 million) worth of diamond jewellery.
It was her first ever cake commission: a gift for the client's daughter for a joint birthday and engagement celebration.
"I started the year with a bang," she says.
"It was on display at the biggest bridal expo in Dubai. They came to me because they know I'm known for creating quite crackers things and they wanted a show piece."
Her master work led her to her next client: A man who wanted to gift a life-size cake in the form of his girlfriend, who shared a remarkable resemblance to US reality star Kim Kardashian, to the lucky lady herself.
The ambitious project inspired Debbie to revolutionise her production process.
"I ended up 3D printing Kim K's face in an edible material, so that was a good canvas," she says.
"Then it had to be covered in fondant, mixed with modelling chocolate and re-sculpted.
Debbie was propelled to fame in 2012 with her black diamond dress. Valued at £3.5 million, it was the most expensive ever made at the time. But Debbie surpassed herself months later with a £11.7 million red diamond Abaya garment.
Her creations have appeared on US TV shows Sex and the City, Desperate House Wives and Ugly Betty.
And now with the Royal Wedding coming up in May, Debbie has plenty of ideas for what could be her next 'world's most expensive' showstopper.
"What would I like to make for them? I mean of course, I've just done a Kim K cake-alike, what about the Prince and Princess stood side by side, in cake, wearing their actual bridal outfits that they're going to wear?
"I mean that would be awesome, that's any cake artist's dream."