Facebook suspends Trump election campaign's political data firm
Comments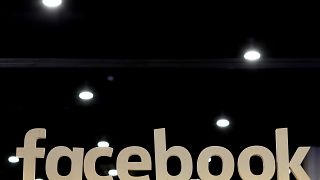 Facebook announced Friday it had suspended the account of Cambridge Analytica after uncovering data privacy breaches.
The political data analytics firm worked for US President Donald Trump's 2016 election campaign, although the social media giant made no mention of it in their statement.
At the centre of the row is a psychology professor from the University of Cambridge. According to Facebook, Dr. Aleksandr Kogan had gathered information from some 270,000 users in the US through a research app called 'thisisyourdigitallife' that he then sold on to the firm. Those who downloaded the app knowingly permitted access to information such as the city listed in their profiles, and what they 'liked'.
While this information was gathered in a legitimate way, passing it to third parties fell foul of Facebook's policies. The social network said it learned in 2015 that Kogan sold the information to Strategic Communication Laboratories (SCL), the parent company of Cambridge Analytica. Facebook then asked them to destroy the data.
"Several days ago, we received reports that, contrary to the certifications we were given, not all data was deleted. We are moving aggressively to determine the accuracy of these claims," Facebook wrote. Both the SCL and Cambridge Analytica accounts have been shut down.
Cambridge Analytica responded on Saturday saying it fully complied with the Facebook request in 2015 and deleted all the data it had received once it was made aware of the breach.
It added "No data from GSR was used by Cambridge Analytica as part of the services it provided to the Donald Trump 2016 presidential campaign."