French baker's pain after being fined for working too much
Comments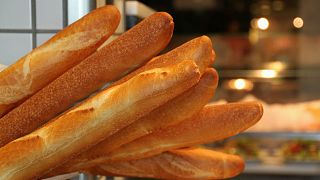 A baker from a French village is facing a €3,000 fine for opening up shop seven days a week.
Cédric Vaivre, who owns Boulangerie du Lac in Lusigny-sur-Barse, a 2,000-inhabitant village southeast of Paris, didn't close once in July and August last year.
Vaivre argued there was demand for his produce throughout summer: "My clients ask for it, both from the village and the tourists. It is a shame not to be able to offer them my products."
"The next Bakeries are five or thirty kilometres away and when I open in July and August, the competition barely suffers," he continued.
Under France's strict labour law, bakeries are among shops that can open on Sundays, unlike other commerce, but must close on another day of the week if their local authority (prefecture) requires it.
In Aube, two separate regulations, one from 1994, the other November 2000, insist upon the weekly closure of bakeries.
Exemptions to this law can be requested, which Vaivre says he did but received no reply, so decided to open anyway.
Boulangerie du Lac previously had official exemptions but saw its owner's request refused in 2016.
Residents in the village launched a petition to support the bakery, which has received nearly 2,000 signatures, according to local paper L'est Eclair.
Christian Branle, the town's mayor, supported the baker saying: "In a tourist area, it seems essential that a business can open every day during the summer. There's nothing worse than closed shops when there are tourists."
L'est Eclair said a further three bakeries in the region had also been fined.
Frederic Amiot, president of the bakery-pastry employers' federation in Aube, defended the fact that not all businesses could have exemptions becasue "the prefectural decree could be called into question", which would result in a situation where "the bigger shops would 'eat' smaller ones".