Ukraine gas 'deficit covered' says President Poroshenko
Comments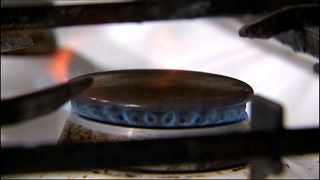 Russia's Gazprom says it has begun terminating gas supply contracts with Ukraine.
The move marks an escalation in a long-running dispute between Moscow and Kyiv and comes just days after a Stockholm arbitration court ordered the Russian energy giant to pay around 2 billion euros to Ukraine's Naftogaz.
Gazprom deputy CEO Alexander Medvedev said on Saturday that the group had started a procedure at the same court to make the terminations.
Moscow is said to have told the EU that gas supplies via Ukraine are under no immediate threat
Russia's Energy Minister Alexander Novak reportedly told European Commission Vice President Maros Sefcofic in a phone conversation that gas transit would not be at risk until Gazprom and Naftogaz had fully terminated their agreement.Earlier Ukrainian President Petro Poroshenko said steps had been taken to offset Gazprom's decision.
"We have today seen a drastic increase in gas deliveries from EU: from Poland, Slovakia, Hungary. So all the deficit, as I speak, is fully covered," he said.
But the move by Gazprom to hold back supplies has left Ukraine struggling to keep war at a critical time. 
The EU has also said the Russian company's decision could eventually threaten gas flows across the continent as Europe struggles to cope with freezing weather.